S-Line PSE - panel PSE100
The elegant, attractive, and meticulously crafted S-line front panels for the System+ series are a treat for those who seek artistic solutions in the domain of ventilation systems. The decorative front panel is used to mask the fan underneath. Made of durable ecru plastic and featuring a wavy pattern, the exchangeable cover plate gives you a wealth of arrangement opportunities.
S-Line front panels from the System+ line are easy to mount and exchange. For cleaning you detach it from the fan body and then replace it.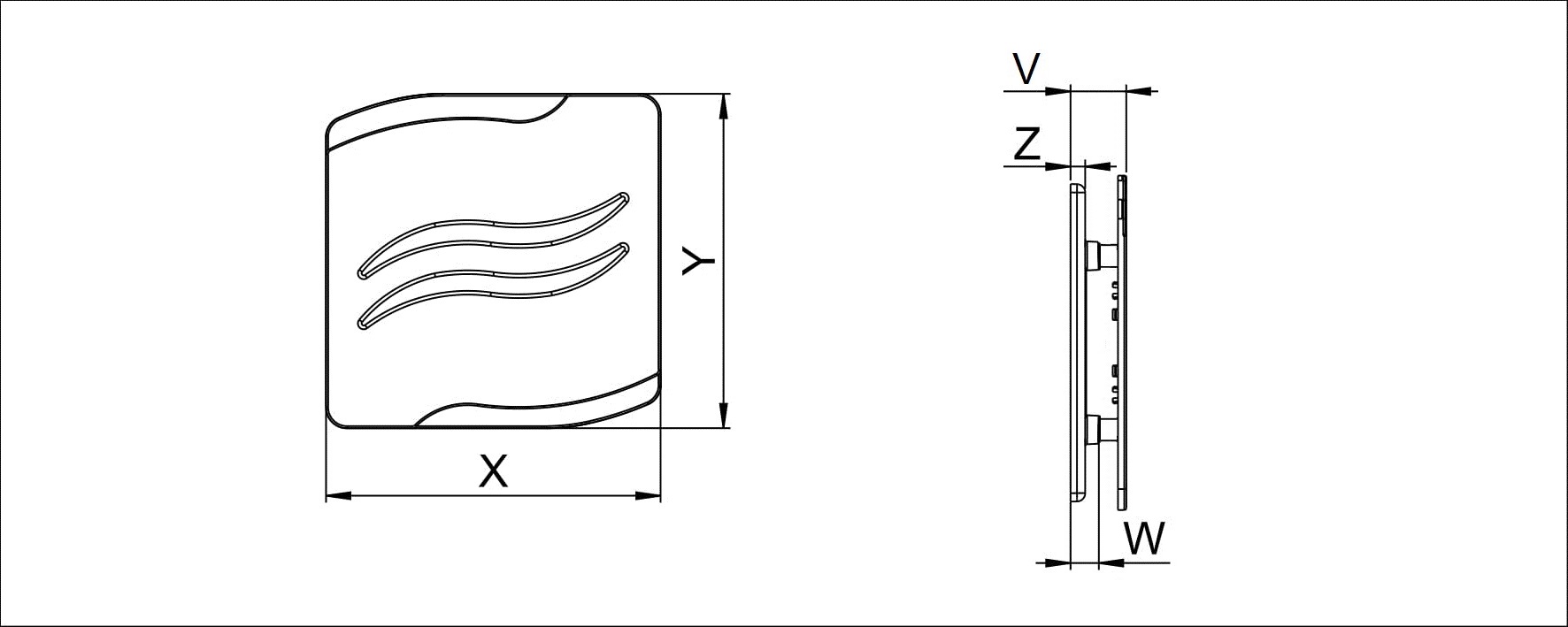 Instructions and certificates